If your steering wheel is crooked when you're driving down a straight road, or your tires are wearing quicker than normal, or your vehicle feels like it wanders or pulls and drifts to one side of the road, or you feel a shimmy at certain speeds, your vehicle could probably use a complete wheel alignment. When your vehicle's wheels are properly aligned, they allow your vehicle's steering and suspension to function at its' best. The cost of a complete wheel alignment is minimal for the benefits it will bring, in that your tires will last longer, steering and suspension often perform better and therefore, many customers notice improved handling and improved gas mileage after the service if your alignment is out of specifications.
At AAMCO of Bakersfield, we know the factors that can cause your car's steering and suspension parts to go out of alignment. These can include being impacted externally by potholes, winter-related road issues, uneven pavement, and driving off-road, among other factors. Some internal factors that can also impact your wheel alignment include aging suspension and steering parts such as bushings, shocks, struts, ball joints, and tie rod ends.
Having regular vehicle maintenance, like AAMCO's complete wheel alignment service, will provide you with a smoother, safer ride that no longer pulls on your steering wheel or shakes or vibrates when you drive. Having full control of your vehicle, and having it perform more predictably, with properly wearing tires, can make all the difference in helping to ensure your safety on the road.
Trust AAMCO of Bakersfield for anything from a simple oil change or wheel alignment to a more complex transmission issue or engine diagnostic service or repair. Call us today for a convenient appointment or if you have questions regarding issues of any kind that your vehicle may be experiencing.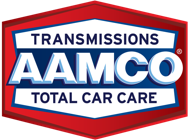 Locally owned and operated by Cory Christiansen

OUR ADDRESS
1401 Union Ave, Bakersfield, CA 93305
View Map
hours
Monday - Friday | 08:00 AM - 05:00 PM
SCHEDULE APPOINTMENT